NTFS recovery software is helps you to recover deleted crucial files from windows hard drive partitioned on NTFS, NTFS5 file formats. NTFS data recovery program recovers deleted text documents, pictures, mp3/mp4 songs, video clips and other data from NTFS partition hard drives.
Partition recovery program restores deleted files using advance and standard search recovery techniques. NTFS Data Recovery Software successfully tested on major brands of Windows hard disk drives including Seagate, Western Digital, Samsung, HP, Hitachi , Toshiba, Maxtor, Fujitsu and other hard drive brands.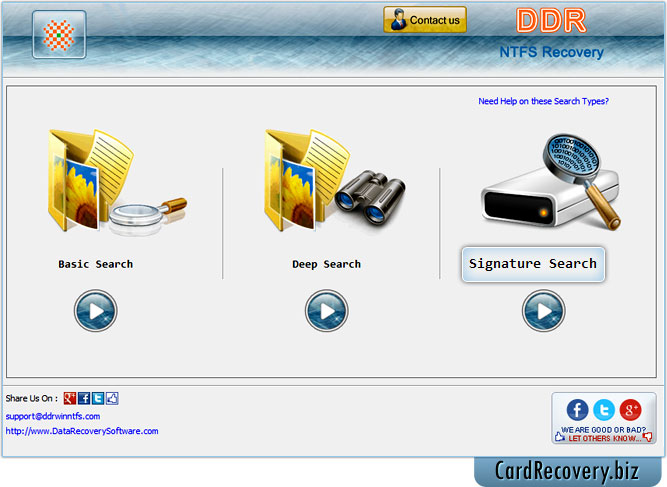 Software Features
NTFS file recovery software recovers deleted power point slides, excel spread sheet, photos, pictures and other valuable data from crashed hard drive.


NTFS data recovery program allows you to save your recovered files at specific location on your computer system.


Windows file recovery program recovers lost data from all major hard disk standards like ATA, EIDE, IDE, SCSI, PATA and other hard disk standards.


NTFS data recovery software provides read only and non destructive solution to recover your lost files saved in different extensions such as jpeg, jpg, png, mp3, mp4, avi, wav, tif, bmp, gif and other file formats.


Data recovery software retrieves deleted data whenever Drive not formatted, Drive not found, Drive not detected, Drive not recognized and other error messages display on your computer system.