In Order to recover deleted pictures, first you should connect your memory card with computer system. Then start recovery process.
After installation of Memory card recovery software, initial screen is displayed as shown in below screen:-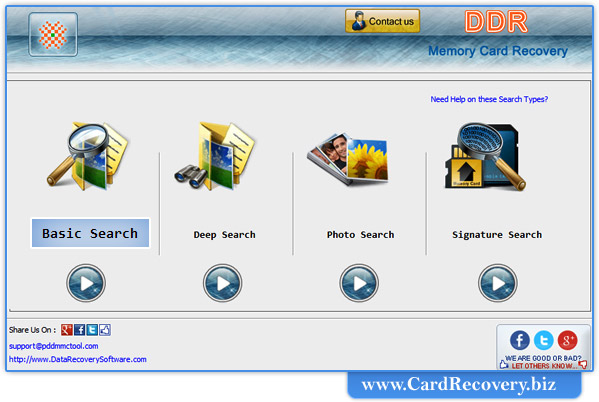 First select search recovery modes including Basic Search, Deep Search, Photo Search or Signature Search.
In the page, we will discuss how to recover files from memory card using Basic search recovery mode.